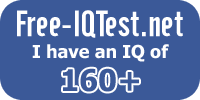 Free-IQTest.net -
Online IQ Test
That's my score for the IQ test I took... Seriously, I was just lucky and the test is not as difficult as a real IQ test should be. You guys should all go try it in the name of fun. =]
- - - - - - - - - -
This is a picture of a sick woman who sadistically kills a lovely kitten with her heels!!
I received this email from a friend a few days back but only opened it today. Damm its Gross~ I seriously do not understand how these maniacs can be so cruel to these domestic pets who are so adorable and filled with trust. Her actions not only killed the kitten but also the faith it had in her... I am utterly disgusted...
I have a wonderful pet of my own, a dog which I call, "the

almighty

King

Kolvis

". Therefore I may be a little more bias in terms of my hatred for her cruelty but I think she deserves a real hardcore punishment from God... Karma will befall her~
ps: However that is the way how some of my members are stepped on during practises but only for fun and laughter. ARGH..!!
- - - - - - - - - -